Divine Design
February 02, 2020 | Kris Vos
I help organize a shoreline clean up each year along the intracoastal waterway as part of my service work with the Lake Worth Kiwanis Club. I enjoy being involved with the community and getting to know good people who like to serve. One of the challenges I deal with is watching some of the folks who are there for the sole purpose of logging community service hours.
I always hope it will be more about serving the community than it will be about logging the hours. But, I must confess, I've been there. There are things I loathe doing, but I must do, so I do the time. Unfortunately, in American culture, this has become true for following Christ. We have some how made it possible for someone to say they are a follower of Jesus (the man who spent His life serving others and ultimately dying for the sake of others) and not do anything to serve others! I know that sounds a bit crazy, how could anyone claim to be a follower of Jesus and not serve other people? It is kinda like saying you are disciple of Martin Luther King Jr. and still harboring prejudice. It just doesn't add up!
#4 of our top 5 verses is Ephesians 2:10. It is a verse that beautifully and lovingly makes it clear that the grace of Jesus Christ in our lives results in a life of service. Not just any service, mind you, but a life of service that is specifically designed with your gifts, passion and experience in mind.
Series Information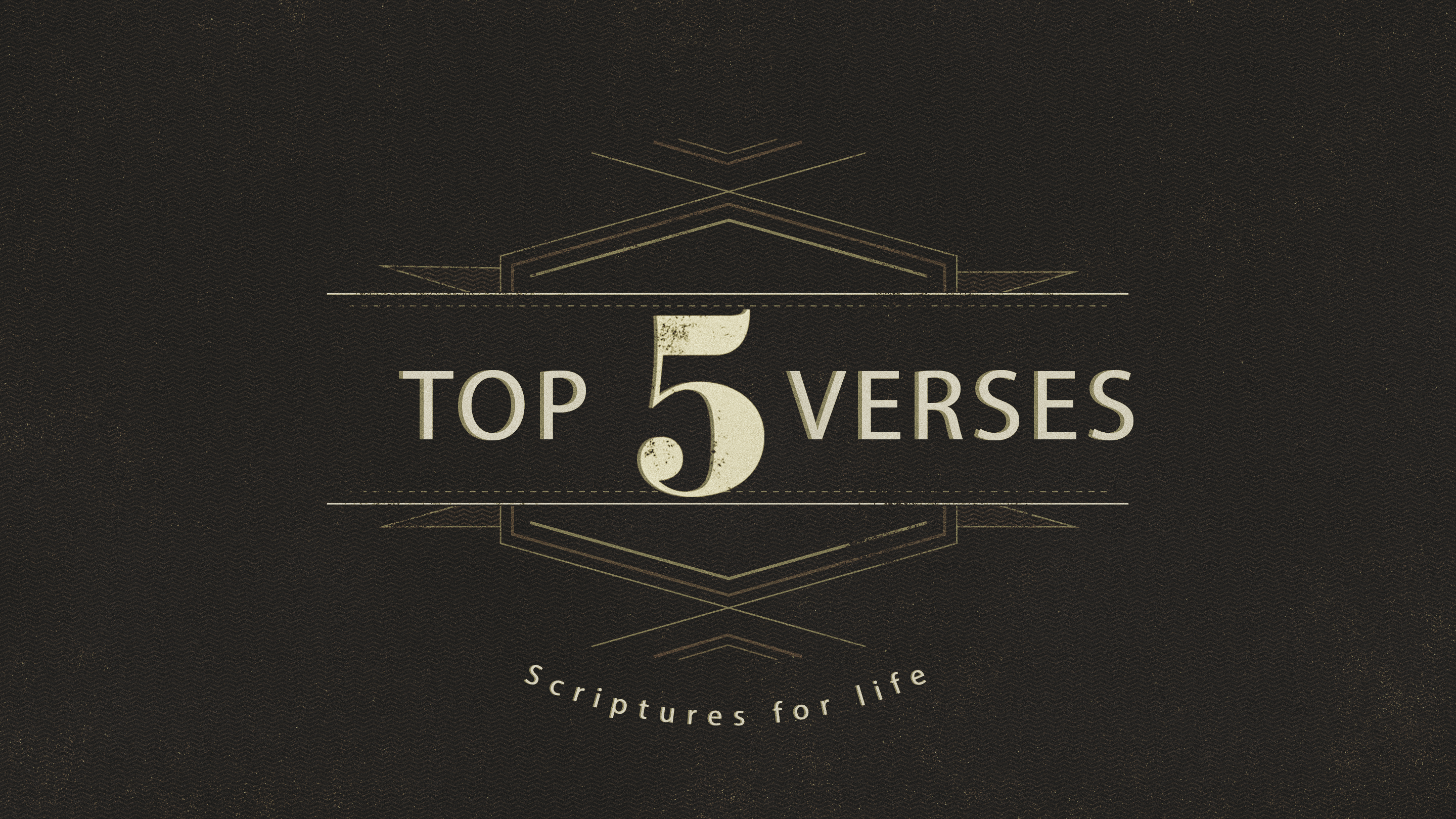 As we begin 2020 we will set the tone for our deep dive into Scripture by zooming in on the top 5 verses in all of Scripture. I know, you're probably asking, "Top 5 according to who?" Well, those of us who plan the message themes at our Sunlight campuses put our heads together and came up with these 5:
But seek first his kingdom and his righteousness,
and all these things will be given to you as well.
For God so loved the world that he gave his one and only Son,
that whoever believes in him shall not perish but have eternal life.
In the beginning God created the heavens and the earth.
For we are God's handiwork, created in Christ Jesus to do good works,
which God prepared in advance for us to do.
And we know that in all things God works for the good of those who love him,
who have been called according to his purpose.
We humbly admit these may not be the final answer on the Top 5 verses in God's Word. Every word in our Sacred Text is valuable! We do believe, however, that these unique statements will give us a great start on the major themes of God's redemptive plan outlined in the Bible.